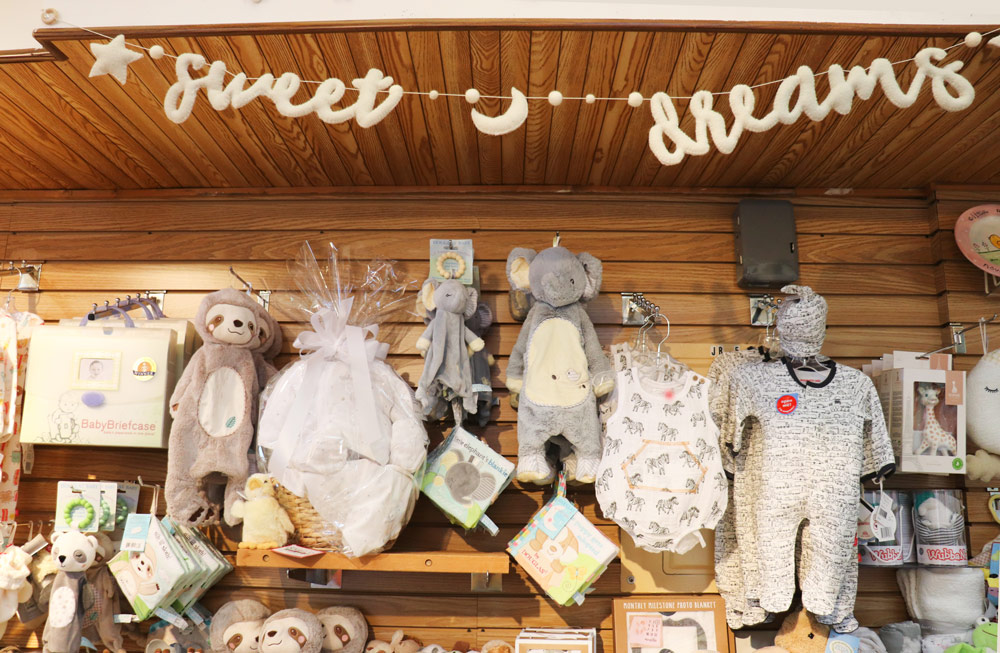 The Nutshell is a classic, but updated children's boutique which provides a unique and distinctive selection of clothing, gifts and accessories for boys and girls… Something for EVERYONE!  Beginning more than 40 years ago in "The Little Red House" in Lower Mills, The Nutshell has experienced many changes and has evolved into a well-known destination throughout the greater Boston area. Sizes begin at Newborn and continue to Size 10 in girls and Size 7 in boys. 
Our specialty is having that "Perfect Gift."  We custom make all of our Baby Baskets and have numerous choices making it simple to find the best and affordable gift for any baby or child.
We pride ourselves in searching to find different, yet stylish and timeless fashions – those that children are happy to wear!  We carry a wide selection of fun play clothes for everyday as well as special occasion items for that special day!
Over the years our store has won multiple "Best Children's Clothing" awards and has been featured in The Boston Herald and on Fox-25 Morning News as well as having won the highly coveted Best of Boston Award.
The Nutshell offers exceptional customer service and our staff is knowledgeable and able to help in any way. We invite you to visit our store located inside the Fruit Center in East Milton Square or feel free to call us anytime at 617-698-7273.